Cheap Car Insurance in Clearwater, FL
In Florida, as in most of the United States, car insurance isn't an option — it's a necessity. Almost every state mandates vehicle coverage with minimum requirements, and you can lose your license and vehicle registration if you don't have some kind of plan. This doesn't even take into account the financial risk of being in an accident! Even so, it's estimated that about 25% of Floridians don't have coverage, largely due to its cost: car insurance rates can be expensive. Instead of struggling to pay your premium (or risk not having it at all), get a quote from Affordable Car Insurance Tampa, which is now offering cheap vehicle insurance in Clearwater, FL.
Overview
Insurance is a security net for financial risks. Homeowners' coverage protects your home in case of a disaster, such as a hurricane or fire. Life insurance reduces the financial burden on a family when a person dies. vehicle coverage covers damages to your car and your medical bills in case of an accident. Consider that the average payout for an auto accident is over $15,000: auto insurance covers the largest portion of those expenses, protecting your financial future.
Affordable Car Insurance Tampa offers affordable insurance to cover the unexpected. Whether you have poor credit, a tight budget, or accidents in your past, we can help you find a vehicle policy that gives you peace of mind when you're on the road. Using powerful software, we can search through policies from many different insurers to find the right policy and type of coverage for you.
We help you get cheap insurance for: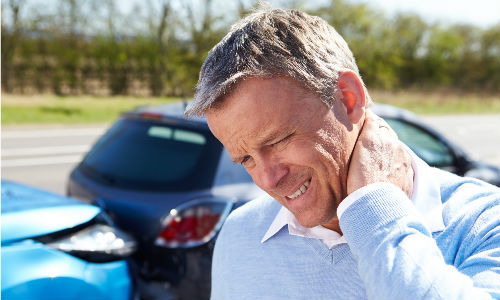 Cars and other vehicles: Every vehicle on the road with four or more wheels in Florida must carry coverage. Even if you've been denied insurance by another company, we can help you find the policy that fits your needs and situation. We can also cover ATVs, motorcycles, and other vehicles.
Homes: Your home is the most valuable purchase you'll make. It symbolizes financial and emotional stability for your family. If it's damaged by Mother Nature or another disaster, you want insurance to step in and help you clean up.
Boats: A boat is a huge investment that needs to be protected. We offer boating coverage that protects you against accidents on the water to make it more enjoyable for years to come.
Rentals: Even if you don't own your home, you still have belongings that can be damaged in a fire or hurricane. We have rental coverage that protects your property to make sure that you
aren't left destitute after a tragedy.
Life: No one wants to consider the most terrible event of all. Unfortunately, death happens when it's least expected. If your family lost you tomorrow, how would they go on? Although no amount of money can ever bring someone back, life insurance can make sure that your family can move forward financially once your affairs have been settled.
Minimum Florida Auto Insurance
When you register your vehicle in Florida, you must show proof of coverage. Florida requires two types of insurance: Personal Injury Protection (PIP) and Property Damage Liability (PDL). The company that provides car insurance must be licensed by the state of Florida. You have to maintain your vehicle coverage as long as the car is registered in the state, so don't cancel your Florida policy until you have surrendered your Florida license plates! Military members do have different guidelines, but you should still check the rules before canceling your Florida insurance.
A minimum of $10,000 of both PIP and PDP is required. PIP covers medical bills after an accident, regardless of who caused the crash. PDP covers damage to the other driver's property if the accident was caused by you or a person driving your vehicle. There are also other types of coverage that you may want to carry:
Comprehensive: Covers property damage to your vehicle that doesn't occur in an accident, such as theft, vandalism or weather-related damage. If your car is financed, your lender may require this policy on your vehicle to protect their investment.
Collision: Covers damage to your vehicle after an accident. As with comprehensive coverage, a lender may require this type of coverage on your car.
Bodily Injury Liability: Taxis must carry BIL to protect passengers in their car.
Uninsured Motorist: This policy pays for your damages in case you are in an accident with another car that is uninsured.
If you do not maintain $10,000 in PIP and PDL while your car is registered in the state of Florida, your driver's license and registration could be suspended for up to three years. If that happens, you may have to pay a reinstatement fee of $500. In addition, there are no hardship driver's license provisions, so the cost of not having coverage could be much more than if you had it in the first place!
In Florida, even some non-residents must register their vehicles in Florida — which means getting Florida coverage. If your child is enrolled in a Florida public school, or you accept employment in Florida, you may still have to register your car and get a license within 10 days after beginning education or employment.
When you are ready to change your policy, make sure that you don't have gaps of even a day or two in coverage. You need to remember to cancel your old policy, but make sure that you have coverage in place before doing so. Put the new policy cards in your wallet or car. If you are pulled over or in an accident, not having the information will cause a headache and possibly a day in court to prove that you do have insurance.
Insurance Is a Necessity
No one wants to get into an accident, but there's no way of guaranteeing that you'll never be in one. When you have coverage, however, you have the next best thing to an impossible absolute: peace of mind. Remember that, unlike many other places in the United States, coverage is mandatory in Florida. Driving without coverage can cost you much more than the monthly premiums. When you contact Affordable Car Insurance Tampa to protect what matters, you know you're getting the best rates possible. Ask us about discounts that might save you money on your policy, and contact us for a free 10-minute quote today!