Cheap Renters Insurance in Florida
If you're going to be renting a house or apartment in Florida, then you should consider yourself to be lucky. Despite the hot and humid weather during the summer months, many people only dream about escaping their cold winter climates and moving to Florida. Even though you're not going to be buying a home right now, you might want to consider insuring your belongings by purchasing renters insurance.
---
What Exactly is Renters Insurance?
Renters insurance is very similar to homeowner's insurance, and renters insurance provides coverage for you in the event that some or all of your belongings were to become damaged somehow. Your renters insurance plan would also cover your belongings if you were to become the victim of a burglary or some other crime in which items that you own are stolen.
---
Finding Affordable Renters Insurance Florida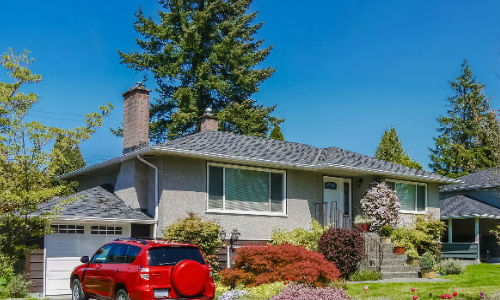 Many renters refrain from investing in renters insurance because they either don't want to pay the extra cost, or they feel it's unnecessary since they're not buying the property that they're living in. However, there are many advantages to obtaining renters insurance because you can never predict when an unfortunate event might occur and some or even all of your property could become damaged or stolen. Renters insurance would enable you to have the property replaced.
It is also easier than you might think to find affordable renters insurance in Florida. You might have to take some time researching different companies and obtaining different quotes, but in the end, you will realize that your effort was very well worth it.
---
Why You Should Choose Us for Your Renters Insurance
Choosing the right insurance agency when opting for renters insurance is important, because not only do you want to ensure that you're paying an affordable price, but you want to make sure that you have adequate coverage, as well. Our agency has many years of experience providing top notch coverage for all our customers. In addition to renters insurance, we offer car insurance, as well as other types of insurance plans. We go above and beyond to ensure that all our customers are treated in a friendly and professional manner. Once our customers become part of our agency, it's like they become family, because many never leave and remain loyal to us for years.
We pride ourselves on offering our clients the most affordable renters insurance in the state of Florida. There is no need to search through multiple websites or make numerous phone calls, because our prices are fair and affordable. Give us a call today so one of our friendly agents can provide you with a rapid quote. Once you've made the decision to purchase the renters insurance policy, we can quickly get you started so you can have peace of mind knowing that your belongings will be protected should an unfortunate event ever occur.
Prospective and current clients have the ability to chat with us online in case they don't want to call or email. We will respond immediately and quickly address your question or concern. Or, if you prefer, give us a call, or stop in at one of our convenient locations.
There are plenty of other insurance agencies in Florida where you can purchase renters insurance, but chances are, their prices are significantly higher than ours. You will also be unlikely to receive the exemplary service that you receive when you do business with us. If you want to take the time to check all the other rates, then you should, but you will likely discover that we're right about our rates being the cheapest.
As you can see, finding affordable renters insurance in Florida is very possible. Don't hesitate to give Affordable Car Insurance Tampa a call so we can provide you with a rate quote that you will find to be cheaper than all the other quotes you may have received. Hopefully, nothing ever happens to your property and you never have to file a claim, but if it does, you can rest assured that we will handle your claim rapidly, so you can replace your belongings as soon as possible and move on with your life.