If you think you're paying too much
for car insurance call us now!

We have the Cheapest
Car Insurance in the Business

Contact us for a free affordable
car insurance quote today! Low-Cost Reputable Reliable
Affordable Car & Cheap Automobile Insurance in Florida
Affordable Car Insurance Tampa is dedicated to getting our customers the absolute lowest-priced car insurance possible! We specialize in finding cheap car insurance in Florida for people with poor credit or an accident history, as well as first-time drivers and students. Let us help you get the coverage you need, at a cost you can afford, so you can get behind the wheel with peace of mind.
Contact us at 813-328-1985 today a get an amazing quote in just 10 minutes!
---
For almost a decade, we've made it our mission to pair our customers with low-cost auto insurance from reputable providers.
Poor credit, accidents, tight budget—it doesn't matter! We'll do everything we can to get you low cost automobile insurance in Florida.
We take the time to understand your situation and your coverage needs.
we tap into powerful comparison software to search policies from low-cost insurers.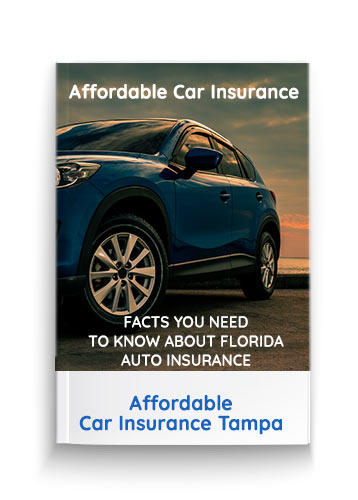 NEED CAR INSURANCE IN FLORIDA? READ THROUGH THESE FLORIDA AUTO INSURANCE FACTS!
Whether you're a new driver or you've been a licensed to drive in Florida for decades, our guide has the facts you need to know about auto insurance in Florida!
Unbeatable Rates on Cheap Car Insurance in Florida
Lots of people think they're unable to get low-cost car insurance in Florida. They might have rough credit or a history of accidents. Others are tired of getting the same high premiums and lackluster coverage from major insurance companies. We know how you feel! Affordable Car Insurance Tampa is doing something about it!
Learn more about our insurance options.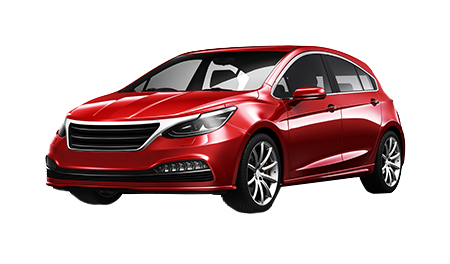 With so many years of experience, we're able to tap into policies and coverage options other companies don't even know about! We play around with different discounts and compare various policies to make sure you're getting exactly the right amount of coverage, at the very best possible price. Plus, we'll always answer your questions. We want you to get covered and get informed!
Contact us today and in 10 minutes or less, you'll have a quote on cost-effective car insurance that'll completely change your mind about coverage. Don't be fooled by myths about low-cost coverage. Let us introduce you to the reality of an reasonable plan that covers you.
Questions? Check out our Frequently Asked Questions About Florida Auto Insurance!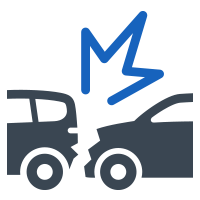 We guarantee the lowest possible insurance. Even if you think you're not qualified, we'll do what it takes to get you an reduced rate on a great policy.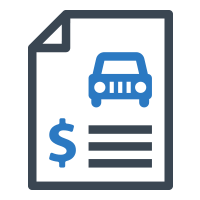 Since 2011, we've been highly successful at helping our customers get the affordable car insurance policy that's right for them. There's no one we can't help!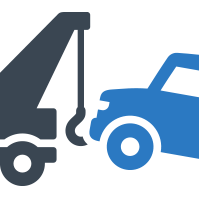 Our team works with new drivers, low-or-no credit holders, drivers with accident history and anyone else that's been denied a policy by major insurance companies.
Just because they're cheap doesn't mean they're bad!
Our insurance policies offer you the same great benefits you'll find anywhere else.
Getting a quote takes 10 minutes. We promise it'll be worth it when you see the absolutely amazing prices we're able to pull for you!
Even if you've been turned down before, Affordable Car Insurance Tampa will help you get a quote for car insurance that's lower than you ever imagined. Give us 10 minutes of your time!
Get Affordable Insurance
Driving without insurance can be risky. In Florida, if your insurance is canceled on your registered car, you face losing your license and car registration. Getting those items back will be expensive. Insurance isn't cheap, especially for first-time drivers, those with poor credit or student drivers. Affordable Car Insurance Tampa FL wants to make sure that all Florida drivers have access to car insurance rates that fit their budget to get behind the wheel with peace of mind.
Affordable Car Insurance offers insurance for many of life's greatest risks. We have bargain insurance for:
Florida requires insurance for sedans, trucks, hybrids, ATVs, and motorcycles. Protect yourself against damage by covering your vehicle. As a no-fault state, you're also covering yourself and passengers in case you have minor injuries.
Cheap home insurance in Florida protects your most valuable investment, your house. Florida is no stranger to hurricanes and other elements that can easily destroy a home. Don't let a disaster leave you homeless. Get budget insurance that protects your future.
In Florida, boats are the next best thing to a vacation home. Your boat is an investment. Protect it with cheap boat insurance in Florida that covers what happens on the water to provide you with hours of peaceful time at sea.
When you rent a home or apartment, your belongings aren't covered by a homeowner's policy. The landlord may have insurance on the structure to protect his or her investment in case the roof is damaged, or a window is broken, but that doesn't help you if anything is stolen. Cheap rental insurance protects you against loss.
No one likes to think about their own mortality or that of their loved ones. What happens tomorrow to your family if the worst happens? Life insurance offers peace of mind that your loved ones won't struggle financially after you're gone. We offer bargain life insurance for people of all ages.
Minimum Florida Insurance Requirements
Auto insurance is mandatory in the state of Florida for all vehicles with four or more wheels that are registered in the state of Florida. Non-residents or temporary residents of Florida are required to register their vehicles and will need insurance in certain circumstances. If you are employed in Florida or your children are educated in a Florida public school, you must register your vehicle in Florida, which means that you will be required to have Florida auto insurance. If you live in Florida for more than 90 non-consecutive days each year, you may also be required to have Florida insurance and registration. Getting a traffic ticket when you don't have insurance will be expensive.
Florida requires two types of insurance at registration.
Personal Injury Protection:
(PIP) PIP covers necessary medical expenses for you and your passengers, up to $10,000 after an accident regardless of who caused the accident.
Property Damage Liability (PDL):
PDL covers damages to the other driver's vehicle. Florida drivers are required to carry a minimum of $10,000 of both PDL and PIP. If your vehicle is registered as a taxi, there are higher requirements. Commercial vehicles require even more insurance.
Florida requires that you purchase your insurance policy from an insurance carrier that is licensed to do business in the state. You must have auto insurance, whether your car or truck is being driven or not.
Any registered vehicle in the state of Florida must have continuous coverage while it is registered, regardless of where you are driving or living. If you move out of state, you must not cancel your insurance until after your car is registered with the new state. Military members do have some exceptions. Check the Florida Military guidelines for more information.
Once you have the minimum automobile insurance, you may want to consider other types of insurance that protect your assets:
Bodily injury liability – covers the expenses of the people in the other car.
Collision – covers your property damages in an accident.
Comprehensive – this policy covers damages to your vehicle outside of an accident, such as hail damage, theft or vandalism. Basically, anything "other than collision damage." It's to help you maintain the value of the car.
Uninsured motorist coverage – if you're in an accident with an uninsured driver, this insurance covers your injuries and property damages, depending on your policy. Considering that about 13% of Americans are uninsured, this insurance should be a consideration if it fits into your budget. According to the Insurance Information Institute, in 2015, Florida was the state with the highest percentage of uninsured drivers.
Although you aren't required to have these policies, knowing your options can help you determine how to get the cheapest insurance rates in Tampa FL.
Florida Insurance Rates Factors
Insurance costs are based on different factors. When you understand what goes into your insurance rates, you can try to change what you can to get the best rates. Affordable insurance is more economical when you focus on safety.
Driving Record
Your driving history impacts your insurance rates. When you get tickets, the insurance company takes that into account. If you have a lot of points on your driving record for not following the rules of the road, you may be able to go to traffic school to help get better rates. You should also ask your insurance company about taking a defensive driving class to get a discount on your rates.
Credit
Your credit score is based on your financial habits. When you pay your bills on time, insurance companies are more likely to give you better insurance rates because you are less of a risk on the road.
The Vehicle
The more expensive your vehicle costs to repair, the more expensive your insurance costs. In addition, if you have a loan on your vehicle, your lender may require you to carry comprehensive and collision insurance, which covers damages to your car in an accident. This increases your costs. Driving a paid-off vehicle that is a little older can save you money.
Your Car's Safety Features
When you're choosing a new vehicle, look at the safety features included in the car. Anti-lock brakes and airbags contribute to your overall safety on the road, which reduces your injuries in an accident.
Where You Live
Your location is another element that factors into your insurance costs. Drivers who live in congested areas with a lot of traffic may pay more because of the higher risk of accidents. If you drive less than the average person, you should discuss this with your insurer. If you're considering moving, look for Zip codes with a lower population density to lower your insurance rates.
Age
Younger drivers typically pay more in insurance than older drivers. There's not much you can do to change your age. Focus on keeping a good driving record so that as you do age, you'll be eligible for lower rates.
Gender
Equality notwithstanding, when it comes to driving, men tend to be more aggressive on the road. This leads to a higher risk of accidents because they take more risks. Again, you can't change your gender, but you can drive safely.
Insurance Discounts
Ask your insurer about other discounts that could apply. Student drivers with good grades may qualify for a small discount. Your marital status can also affect your rates. Bundling your insurance policies together can also save you money. Try to purchase your homeowner's policy from the same company that insures your car. Drivers with more education often get better insurance rates, too. Insurers assume that people with just a high school diploma or less take more chances when they drive. If you have a college degree, it could save you money on your insurance.
Insurance is a Necessity
If you're in an accident and aren't covered by insurance, your medical bills, property damages and possibly even the other driver's injuries and damages could be your responsibility. Insurance isn't something to take lightly. Find low-cost insurance rates in Tampa, FL when you contact our office at 813-328-1985.
---
We proudly serve the Tampa area, but gladly will provide business to these surrounding areas: