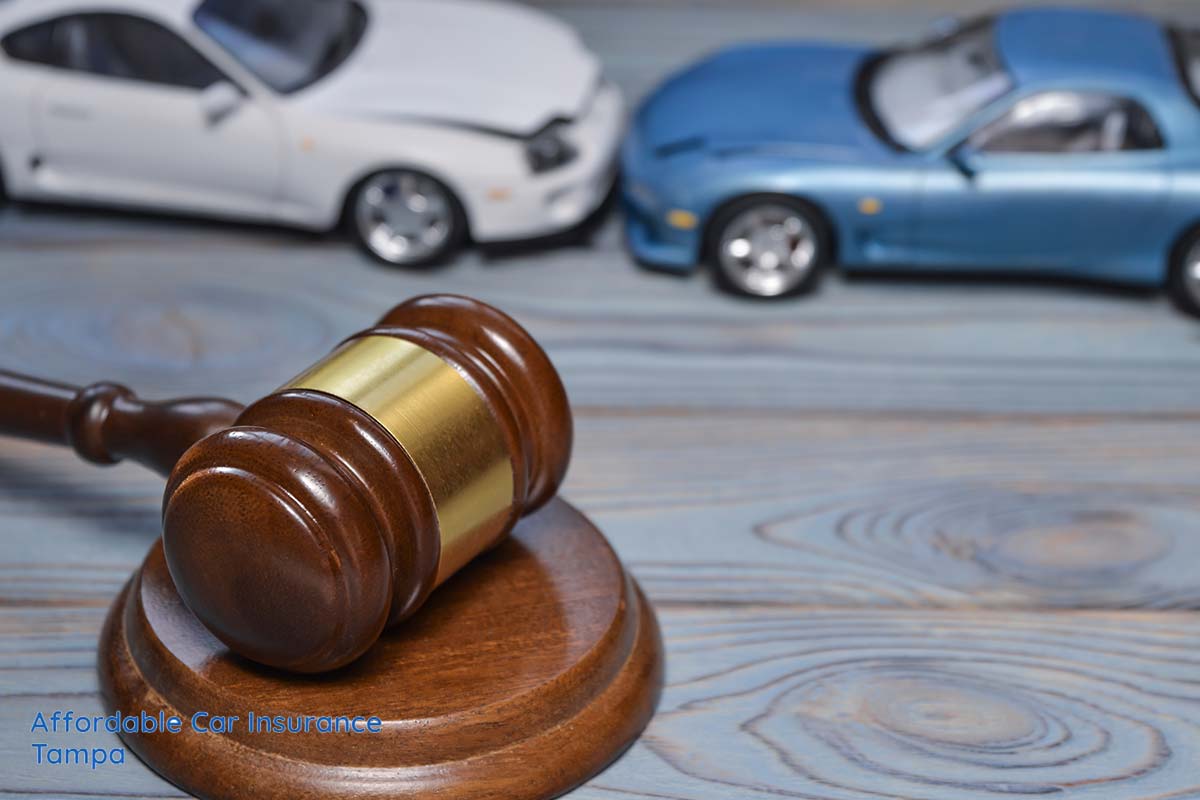 Are you a resident of Florida buying insurance for the first time? Or are you simply just checking to know if you have enough car insurance? Here you will learn about the new auto insurance laws and requirements in Florida.
Florida is known to have the most expensive car insurance in the country but at the same time, the state is also having the lowest auto insurance requirements. For instance, drivers in Florida are simply not required to have bodily injury liability coverage but just personal injury protection (PIP) and property damage liability. Keep reading to learn more.
What are the auto insurance requirements in Florida?
All drivers are required to carry certain amounts of car insurance coverage, this is the law in Florida state. But since it is a no-fault state, the requirements for drivers are different when compared to other states. Other states require bodily injury liability coverage, but the Florida car insurance laws do not require it.
As mentioned above, Florida has some of the lowest auto insurance requirements in the country, this means drivers who have the minimum required amount of coverage do not get enough coverage to be protected in an accident. Property damage liability coverage is about $10, 000 and personal injury protection (PIP) is the same amount too. However, if you commit a certain traffic violation, you will be required to purchase bodily injury liability insurance. The bodily injury liability coverage per person is $10, 000 while per accident it's $20, 000.
What are Florida's liability insurance requirements?
A minimum of $10, 000 is the only liability insurance required in Florida state for property damage liability insurance. However, it is not enough to cover other larger damages that could occur in a car accident and drivers should consider getting higher levels of coverage if they can afford it.
Although it's not a requirement, Florida drivers also have the choice to purchase bodily injury liability coverage. And while Florida drivers are required to have at least $10, 000 in PIP coverage for their own medical expenses, when you are an at-fault driver you will still be held liable for the damage you cause in an accident.
Note that PIP coverage pays for your medical expenses when you have an accident, and it doesn't look at who's at fault. But keep in mind that if the accident is your fault and the other driver has $25,000 in medical expenses and their PIP only covers $10, 000, it will be your responsibility to pay the additional $15, 000.
Liability insurance will only cover those injured or those who suffer damages if you cause an accident. But it will not cover your injuries or any damage to your property. Liability insurance only pays the other driver, not you. Property damage liability will also cover the damage you cause for the other driver. As the at-fault driver, you will be required to pay property damage caused even though the $10, 000 limit is on the lower side. To avoid being at such risks, it is advised to increase the limit.
Florida's no-fault insurance laws
As a no-fault state, Florida drivers are required to have no-fault insurance, which is also known as personal injury protection (PIP). No matter who was at fault, this no-fault insurance will cover all medical expenses for you and your passengers in case of an accident.
If the other driver is at fault, you will make a no-fault claim with your own PIP coverage for your injuries. You won't be covered by the other driver's bodily injury liability coverage even though they are at fault. However, this does not mean you won't be able to sue when injured in an accident.
You can sue the at-fault driver and they will be legally responsible for the damages caused, even though Florida is a no-fault state. This simply means if you are hit by another car, and your medical bills are higher than the limits of your PIP, the at-fault driver will be responsible for paying all the additional expenses.
What's more, the laws in Florida require PIP coverage for 80% of medical expenses, meaning you are responsible for the remaining 20%. This is like a co-insurance on your health insurance policy. You pay 20% of your medical bills out of your pocket, while the insurance company pays the huge 80%.
If you would like to learn more about our services, please give us a call at Affordable Car Insurance Tampa. We will be happy to answer your questions and get you a great deal today with the best cheap car insurance. Contact us today!